From a small fishing village in Iceland
Bjarni Thor was born and raised in a small village in Iceland called Garður, where fishing and the fish industry was the main occupation of the 850 inhabitants. As a child he played the flute and sang in a childrens choir and also participated in amature theatre in his hometown. At the age of 18 he started playing the guitar and soon after he took his first singing lessons.
His first teacher was the Icelandic mezzo soprano Ragnheiður Guðmundsdóttir. He started studying in a local music school but later continued his studies with her in the capital at the Reykjavik Singing School. In the 1992 Icelandic Art Festival he sang parts of Handel's Messiah and later that year he joined the chorus of the Icelandic Opera in Reykjavík. A year later he sang his first role on stage: Saretzy in Tchaikovsky's Eugene Onegin. In 1994 Bjarni gratuated from the Reykjavik Singing School, having studied in the last semester with the Icelandic tenor Garðar Cortes senior.
Further studies in Vienna and first Engagements
In 1994 Bjarni moved to Vienna and continuted his studies at the opera department of the Hochschule für Music und Darstellende Kunst under the guidance of Helene Carusso and Curt Malm. While studying, he sung in some productions at the Wiener Kammeroper and Wiener Taschenoper. In the 1996 Reykjavik Art Festival he sang the role of the Old Man in the Icelandic opera Galdra-Loftur by Jón Ásgeirsson.
In 1997 he signed a three year contract as first bass at the Volksoper in Vienna. His debut was as Colline in Puccini's La Bohéme, followed by Sarastsro in Mozart's Magic Flute and van Bett in Lorzing's Zar und Zimmermann. His many other roles at his time included Bartolo in The Marrige of Figaro and Il Commendatore in Don Giovanni. His two greatest successes in his first season were the opening nights as Bottom in Britten's Midsummer Night's Dream and Pimen in Mussorgsky's Boris Godunow. In his second year Bjarni sang his first Wagner role: Pogner in The Meistersinger of Nürnberg on the 100th anniversary of the Vienna Volksoper to much aclaim. As of today he has already sung 11 Wagner roles.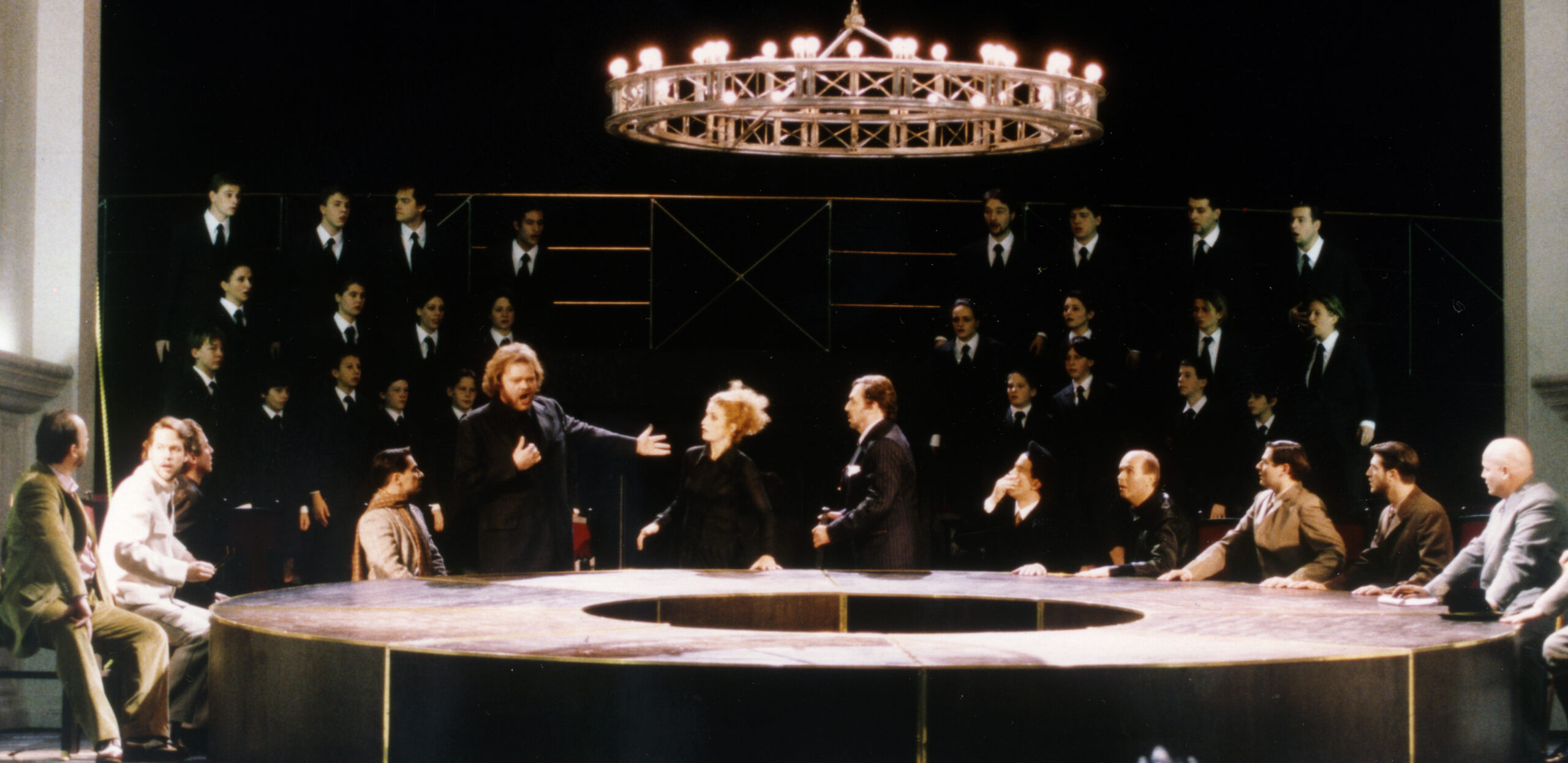 In January 1998 Bjarni did his first "jump-in", the role of van Bett in Lorzing's Zar und Zimmermann. This was at the Berlin State Opera (unter den Linden) and marked the beginning of many performances there. In the following years Bjarni sung many new roles, both in Volksoper Vienna and in other opera houses all around Europe: Leporello in Mozart's Don Giovanni, Daland in Wagner's Flying Dutchman, Dulcamara in Donizetti's E'lisir d'amore, Geisterbote in Strauss's Frau ohne Schatten, Oroveso in Bellini's Norma and Kecal inThe Barted Bride by Smetana.
Ochs and Osmin - Bad guys but good roles
Two of Bjarni´s most important roles are Osmin in Mozart's Abduction from the Serail and Baron Ochs in Strauss's Rosenkavalier. His first Rosenkavalier production was in Wiesbaden. The role of Ochs is a massive challenge for any bass. The singing range is very wide and a lot of the music is complicated to learn and difficult to sing. Bjarni has now sang over 80 performances of Ochs in Wiesbaden, Dortmund, Berlin, Dresden, Köln, Barcelona and Tokio. Another big challenge in the bass repertoire is the villain Osmin in Mozart's Abduction from the Serail. Bjarni's first production of this famous singspiel was at the Berlin State Opera in 2000. Other productions followed in Florence, Volksoper Vienna, Lissabon, Palermo, San Sebastian, La Coruna and in the Icelandic Opera in Reykjavik. For his performance there, Bjarni received "Griman" the Icelandic Theater Prize, as the "Singer of the Year 2007"< /p>